I Spy… a Datasharp van!
By Zoe Thomason | 05/06/18 | News
Have you seen a new Datasharp van on your travels? It has been just over a month since the first van was revealed, but we still can't get enough of them. Every time we spot one arriving back at HQ we can't help but look out the window and smile!
With our team of engineers covering the whole of the UK our fleet of vehicles are one of our most important tools. To continue delivering our outstanding services we needed to expand and replace our existing fleet which was becoming uneconomical. We decided to apply for BIG 2 funding to help us part fund the project and we were lucky enough to be successful.
BIG 2 programme manager, Anna Staevska, said: "Datasharp UK Limited are a prime example of innovative and successful Cornish company. It was a straightforward decision for us to back the project and we are proud to have supported Datasharp in their aspiration to move from a product sales organisation to a professional services one."
After careful consideration and a lot of research we decided that the Nissan NV200 vans from Town & County Motor Centre were the ones for us. Comfort, space and reliability were of course at the top of the list for us, but also something that was great to drive as our engineers spend many hours a day travelling to and from sites.
The new fleet of vans have also been given a complete makeover. We decided it was the right time to also completely refresh and revamp the design to make the vans more distinctive and easier to recognise on the roads in Cornwall and beyond. The new design is a show stopper, but people can still clearly identify what it is we do and hopefully it will intrigue them to find out more.
A special thank you goes out to Premier Signs in Redruth who have done an incredible job wrapping the vans for us.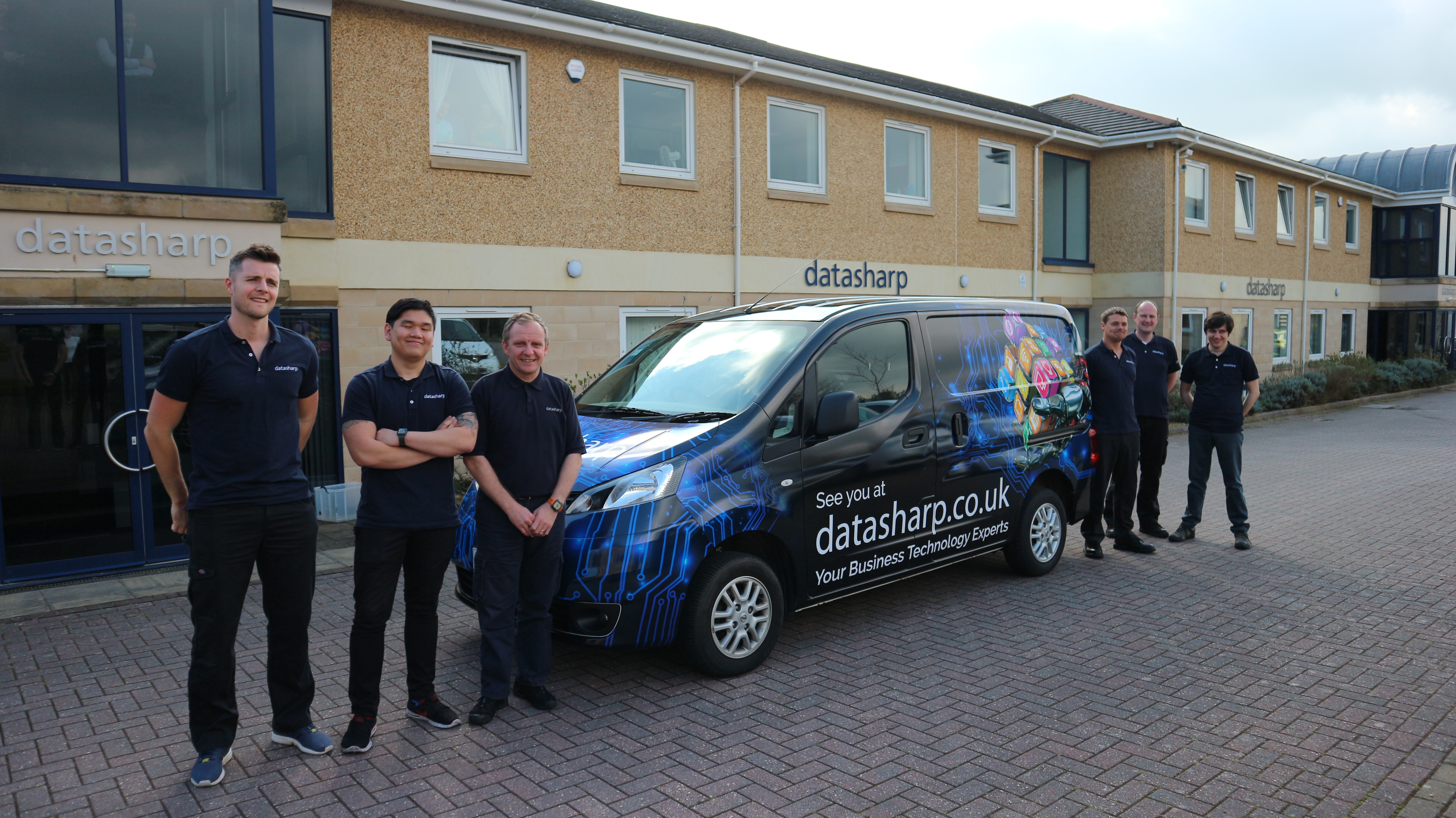 About BIG 2
BIG 2 is delivered by Cornwall Development Company and funded by the European Regional Development Fund (ERDF). It aims to support 200 businesses in Cornwall with growth projects, and create 360 jobs by 2019.