Infographic: Cloud Computing
The infographic below looks at the reasons why businesses should consider moving their IT resources onto the cloud.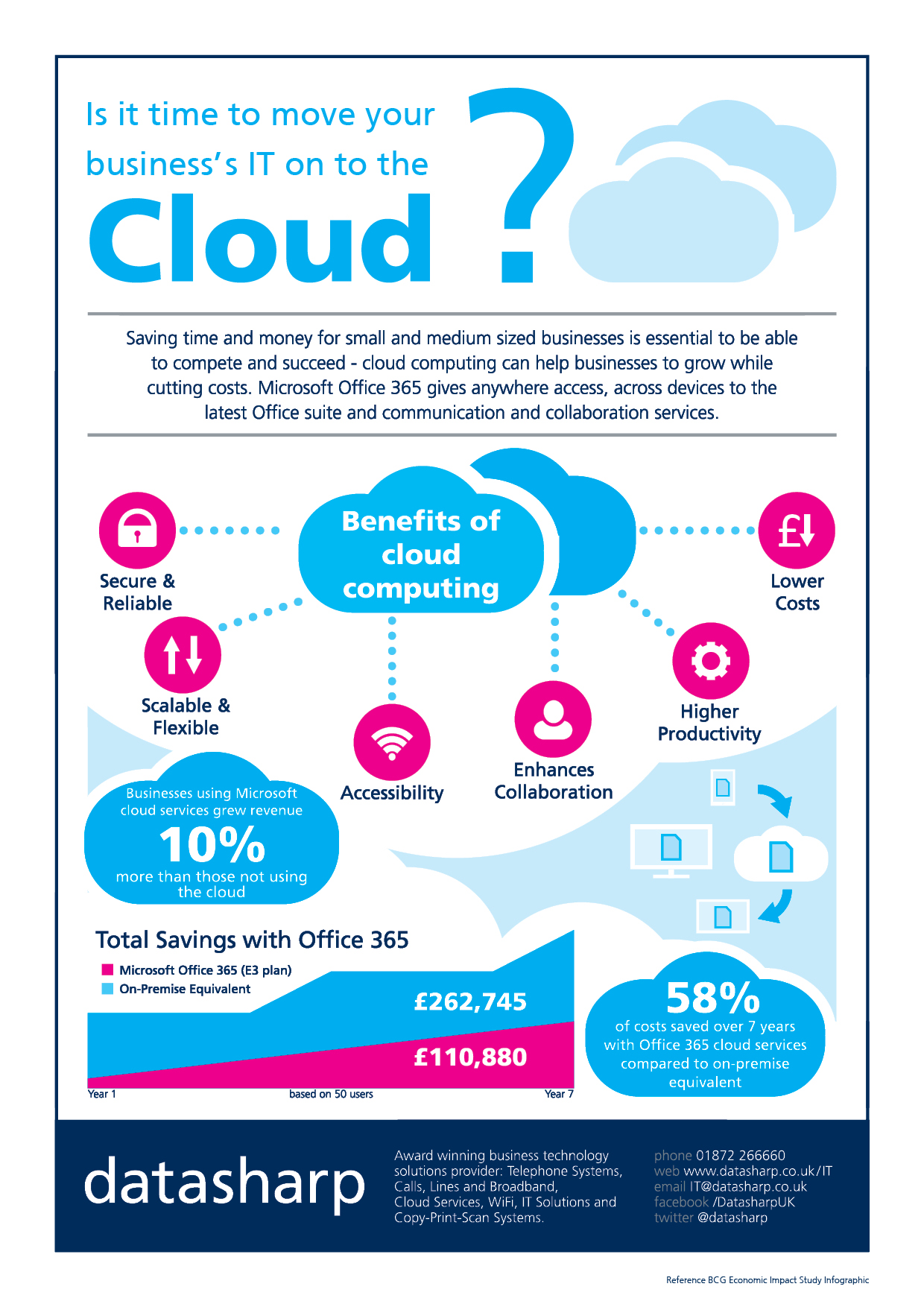 Is it time to move your business IT on to the cloud?
Saving time and money for small and medium sized businesses is essential to be able to compete and succeed – cloud computing can help businesses to grow while cutting costs. Microsoft Office 365 gives anywhere access, across devices to the latest Office suite and communication and collaboration services.
Did you know businesses using Microsoft cloud services grew revenue 10% more than those not using the cloud.
Benefits of cloud computing:
Secure & Reliable
Scalable & Flexible
Accessibility
Enhances Collaboration
Higher Productivity
Lower Costs
Your business could save 58% over 7 years with Office 365 cloud services (E3 plan) compared to on-premise equivalent.
Source
[1] BCG Economic Impact Study Infographic