Infographic: Guest WiFi Comparison
By Zoe Thomason | 25/11/14 | Wi-Fi
The infographic below highlights the reasons why businesses should be considering a Guest Wi-Fi solution.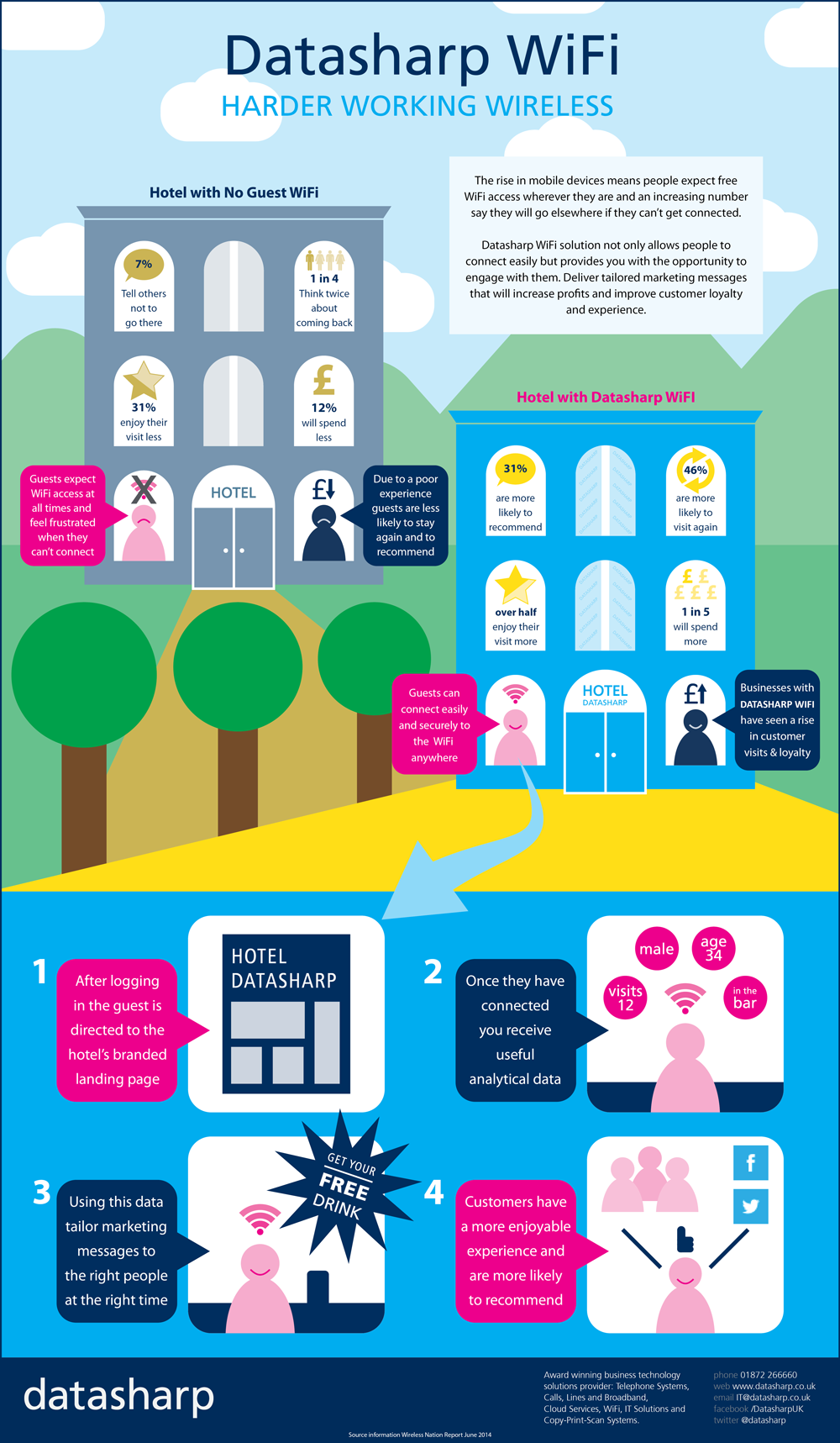 Harder working wireless
The rise in mobile devices means people expect free Wi-Fi access wherever they are and an increasing number say they will go elsewhere if they can't get connected.
Datasharp Wi-Fi solution not only allows people to connect easily but provides you with the opportunity to engage with them. Deliver tailored marketing messages
that will increase profits and improve customer loyalty and experience.
Hotels with no Guest Wi-Fi
Guests expect Wi-Fi access at all times and feel frustrated when they can't connect. Due to a poor experience guests are less likely to stay again and to
recommend your business to others:
7% of your guests will tell other people not to go to your business
1 in 4 guests will think twice before returning
31% enjoy their visit less
12% will spend less
Hotels with Guest Wi-Fi
Businesses with Guest Wi-Fi that customers can connect to easily and securely have seen a rise in customer visits & loyalty:
31% of your guests are more likely to recommend your business
46% of your guests are more likely to visit again
Over half enjoy their visit to your business more
1 in 5 will spend more
Source
[1] Wireless Nation Report June 2014