Infographic: Legal Guest Wi-Fi
By Zoe Thomason | 23/09/14 | Wi-Fi
This infographic looks at what venues and businesses providing Guest Wi-Fi access to the public should be doing to comply with UK Wi-Fi law.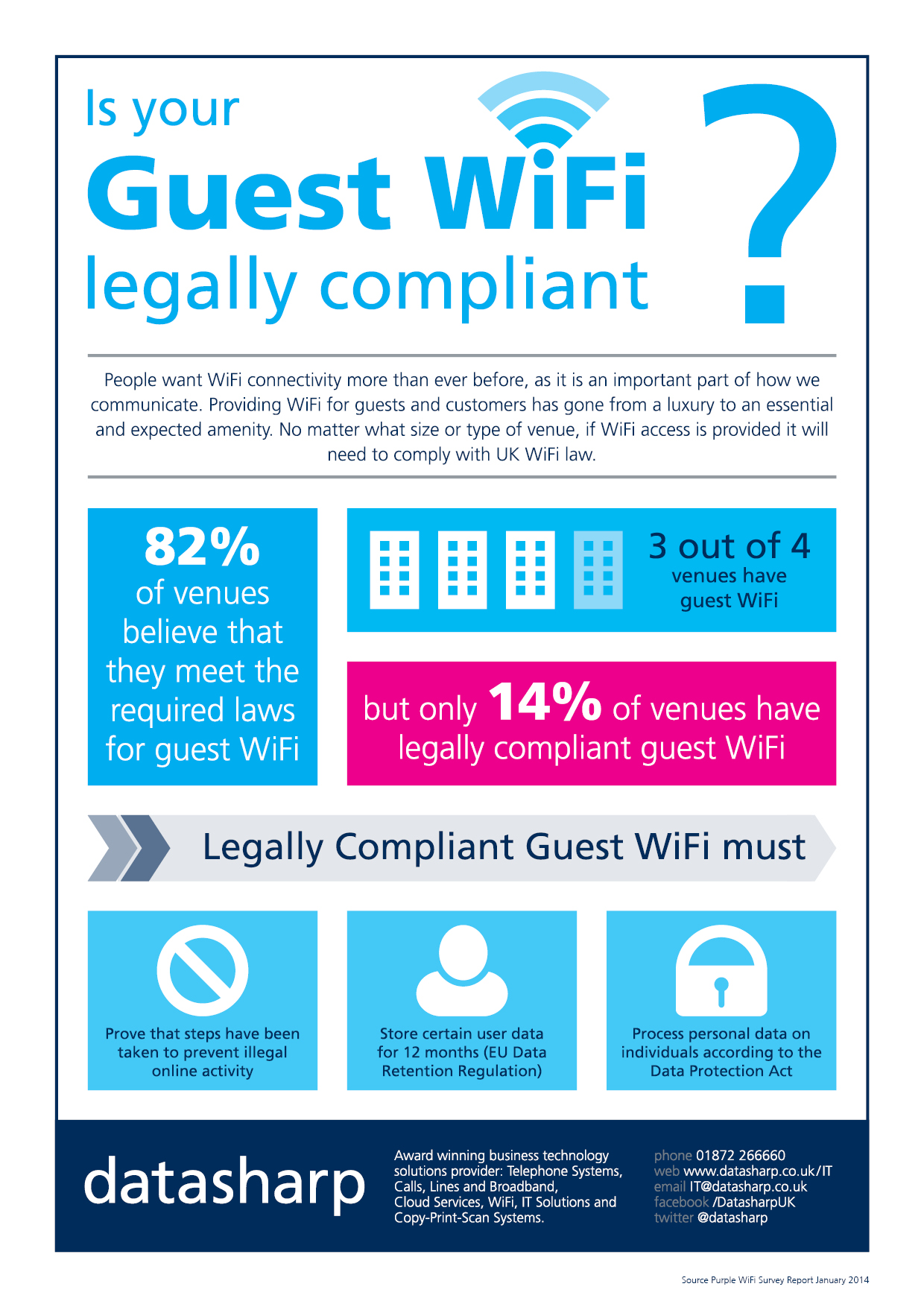 Is your guest Wi-Fi legally compliant?
People want Wi-Fi connectivity more than ever before, as it is an important part of how we communicate. Providing Wi-Fi for guests and customers has gone from a luxury to an essential and expected amenity. No matter what size or type of venue, if Wi-Fi access is provided it will need to comply with UK Wi-Fi law.
Did you know 82% of businesses believe they meet the required laws for guest Wi-Fi, but only 14% actually do.
Legally compliant guest Wi-Fi must:
Prove that steps have been taken to prevent illegal online activity.
Store certain user data for 12 months (EU Data Retention Regulation).
Process personal data on individuals according to the Data Protection Act.
Source
[1] Purple WiFi Survey Report January 2014