SIP Trunking everything your business needs to know
With the coverage of high-speed internet access in the UK rapidly increasing, this is paving the way for more and more businesses to consider a SIP Trunking solution as an alternative to ISDN. The infographic below looks at everything your business needs to know.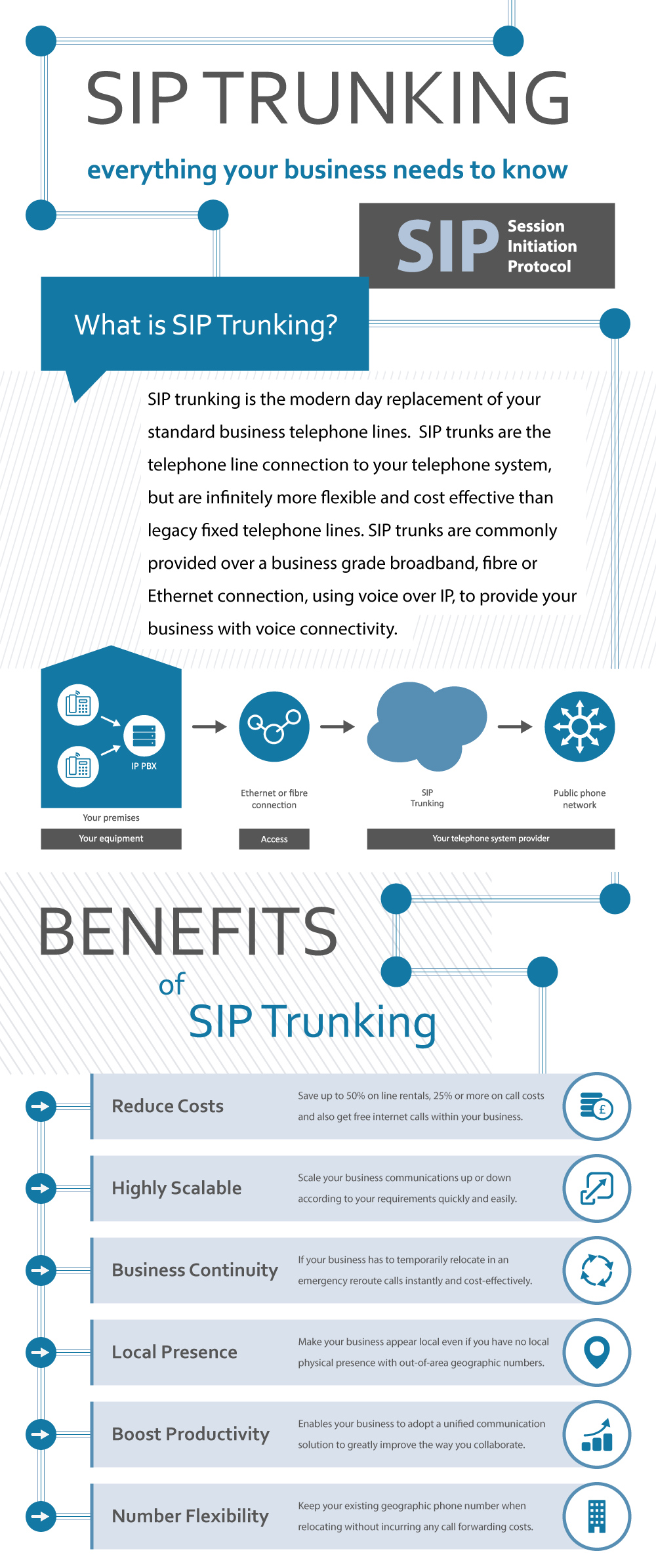 What is SIP Trunking?
SIP (Session Initiation Protocol) trunking is the modern day replacement of your standard business telephone lines. SIP trunks are the telephone line connection to your telephone system, but are infinitely more flexible and cost effective than legacy fixed telephone lines. SIP trunks are commonly provided over a business grade broadband, fibre or Ethernet connection, using voice over IP, to provide your business with voice connectivity.
Benefits of SIP Trunking
Reduce Costs – Save up to 50% on line rentals, 25% or more on call costs and also get free internet calls within your business.
Highly Scalable – Scale your business communications up or down according to your requirements quickly and easily.
Business Continuity – If disaster strikes or you're temporarily changing your working location, seamlessly re-route calls.
Local Presence – Give your business a local presence by choosing the area code for your telephone number.
Boost Productivity – Enables your business to adopt a unified communication solution to greatly improve the way you collaborate.
Number Flexibility – Keep your existing geographic phone number when relocating without incurring any call forwarding costs.