Why your business should consider an Ethernet solution
The market for Ethernet is growing, it offers cost-effective, secure and high speed connectivity for businesses of any size across the UK. Delivering advanced connectivity Ethernet gives your business the opportunity to access high performance voice, data and IP services. In this infographic we look at how your business could benefit from having an Ethernet solution.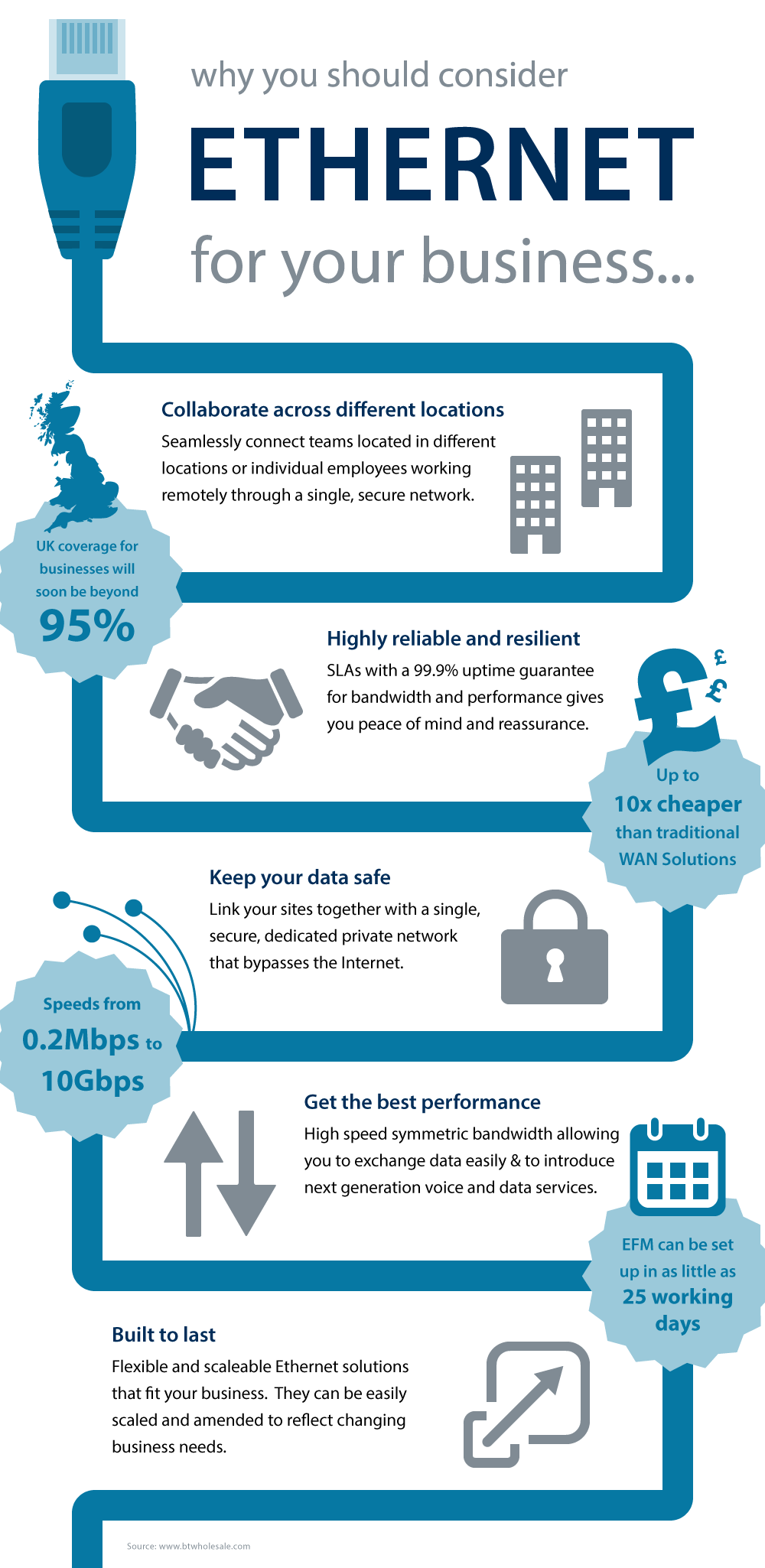 Benefits of Ethernet connectivity
Collaborate across different locations

Seamlessly connect teams located in different locations or individual employees working remotely through a single, secure network.

Highly reliable and resilient

SLAs with a 99.9% uptime guarantee for bandwidth and performance gives you peace of mind and reassurance.

Keep your data safe

Link your sites together with a single, secure, dedicated private network that bypasses the Internet.

Get the best performance

High speed symmetric bandwidth allowing you to exchange data easily & to introduce next generation voice and data services.

Built to last

Flexible and scaleable Ethernet solutionsthat fit your business. They can be easily scaled and amended to reflect changing
business needs.